Gun violence is not an epidemic and firearms are not viruses that need to be eradicated!
Posted on April 5, 2018 by DRGO
[Our colleague Miguel Faria, MD, offered this review on the "public health" war on guns from HaciendaPublishing.com.]
The public health establishment, supported by the medical journals, has renewed its call for the need for more gun research to be conducted by the Centers for Disease Control and funded by taxpayers. In other words, public health researchers want more taxpayer' money to tell us that guns are a disease that must be eradicated. But as many critics have pointed out, including this author, gun violence does not fit the public health model of the disease-vector-host interaction. Moreover, criminals, not guns, are the causative factor for violence, and they are more amenable to study by the criminological and sociologic models of crime and violence. Let's examine why.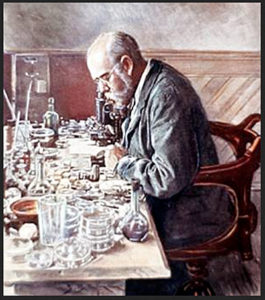 First, guns and bullets are not living organisms but inanimate objects; and since they are not living organisms, they do not follow Koch's Postulates of Pathogenicity. Koch's Postulates are the time-proven, logical, series of epidemiologic steps carried out by medical investigators to definitively prove a microorganism is pathogenic and directly responsible for causing a particular disease.
To prove those Postulates, the investigators must first find the germ growing in every patient and every diseased tissue. Second, the germ must be isolated and grown in the laboratory. Third, the purified germ must cause the disease again in another host. Try as they may, guns have been shown not to do such things. After decades of trying, public health researchers have failed to prove that guns and bullets are contagious, infectious, or even living organisms.
Second, in the pursuit of foregone conclusions about gun as germs that must be eradicated, public health researchers abandoned, not only the rules of epidemiology but also the scientific method, which calls for the identification and stating of a problem, the gathering of facts through observations and experimentation, and the testing and re-testing of ideas (that we call hypotheses) that need to be proven right or wrong within a reasonable degree of scientific certainty. If the hypothesis turns out not to be valid, it must be discarded. But public health researchers refused to discard the same old hypothesis that guns and bullets are pathogens and the causative factor in violence.
via Gun violence is not an epidemic and firearms are not viruses that need to be eradicated! — Doctors for Responsible Gun Ownership