International Liberty
When discussing government involvement in the health sector, I usually focus on the budgetary implications. Which makes sense since I'm a fiscal wonk and programs such as Medicare, Medicaid, and Obamacare are diverting ever-larger amounts of money from the economy's productive sector.
I also look at the tax side of the fiscal equation and complain about how the healthcare exclusion mucks up the tax code.
Though it's important to understand that government involvement doesn't just cause fiscal damage. All these programs and policies contribute to the "third-party payer" problem, which exists when people make purchases with other people's money.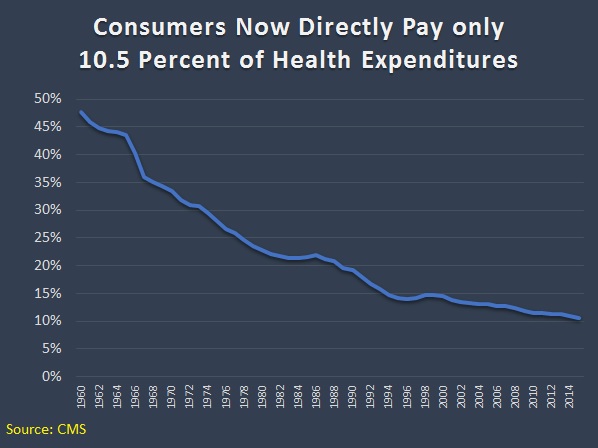 Such a system is a recipe for inefficiency and rising prices since consumers generally don't care about cost and providers have no incentive to be efficient. And since government figures show that nearly 90 percent of health care expenditures are financed by someone other than the consumer, this is
View original post 1,145 more words